FARM House – multi-generational co-housing, Auckland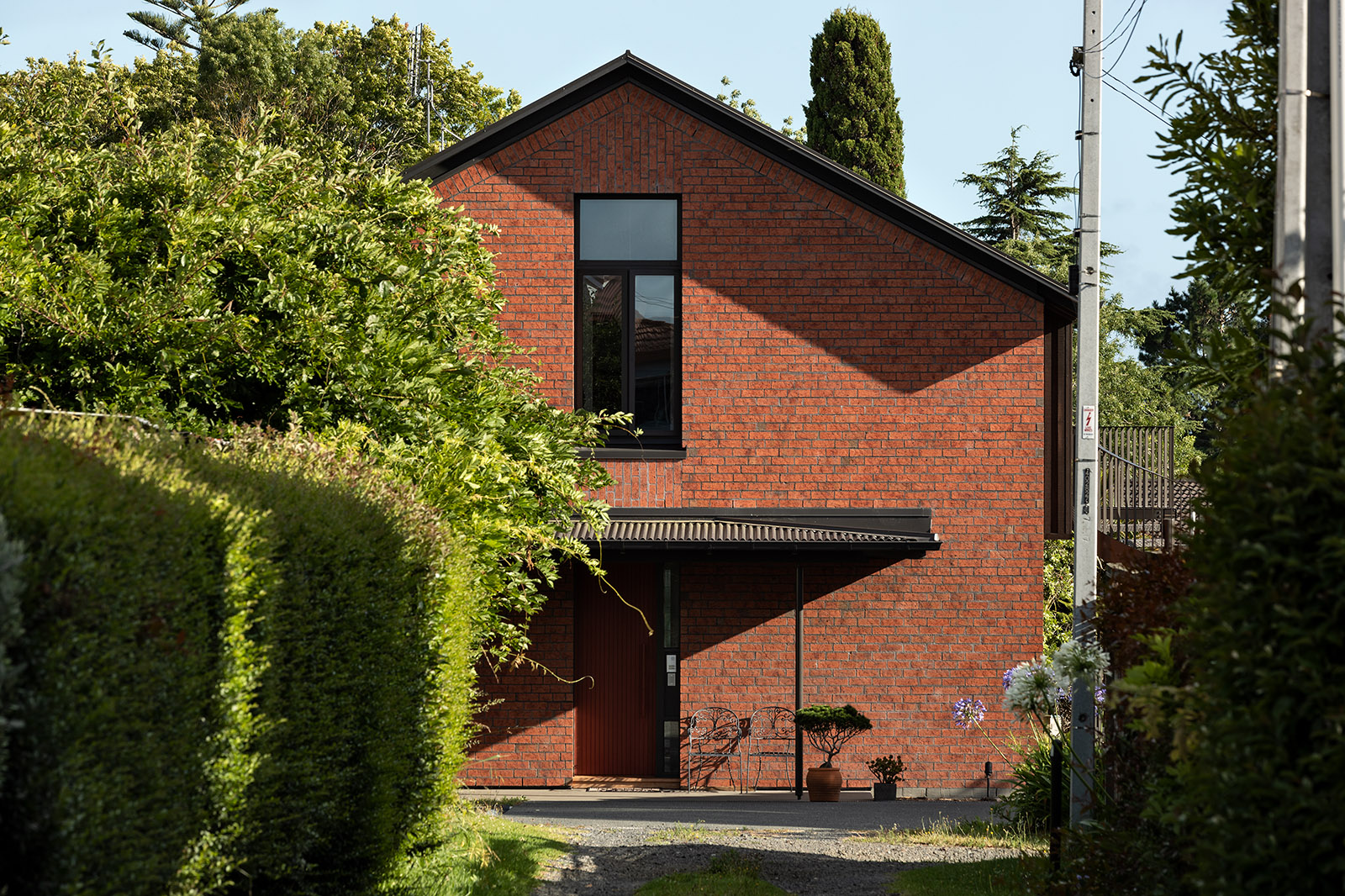 This co-housing project in Auckland accommodates three generations of the same family within two self-contained units that also share a number of facilities. The unique home is the result of parents and adult children looking to make the most of their budget and their site's existing large garden. Shared elements include a library, main entry, laundry, parking court and garden.
Client: Fiona, Aphra, Ralph & Mark (FARM)
Completion: 2018
Sills van Bohemen team: Christina van Bohemen, Aaron Sills, James Service (project architect), Mark Schmidt, Andrew Mitchener
Home Magazine Multi-Unit Home of the Year 2021
Photographers: David St George, Simon Devitt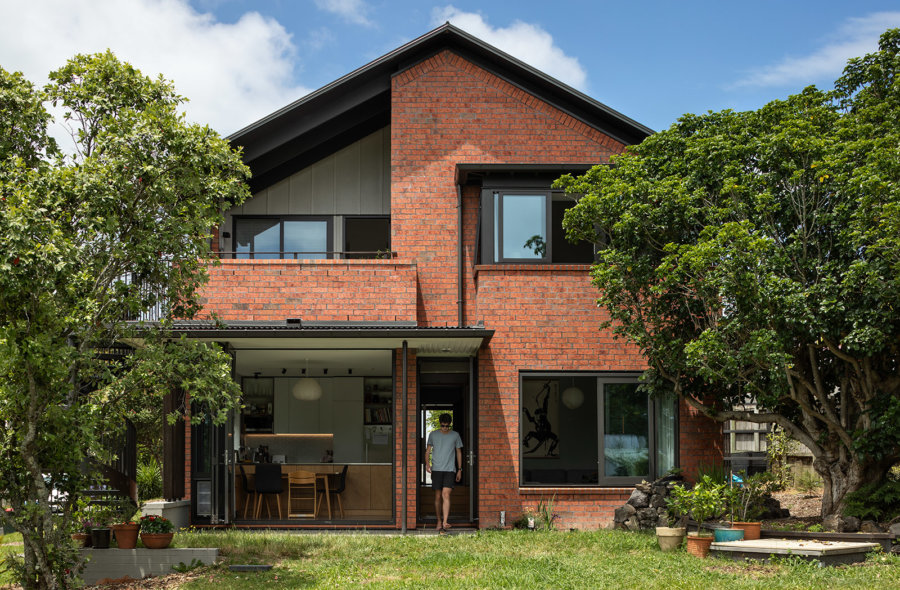 How much sharing? That was the foremost question when Fiona, Aphra, Ralph & Mark (from then on collectively known as F.A.R.M.) approached us to design a shared home on this suburban site in Avondale. Could their new home provide for a young couple – with children on the way, while also allowing their parents to (eventually) age in place? And of course the new home had to minimise potential friction from everybody living in close proximity.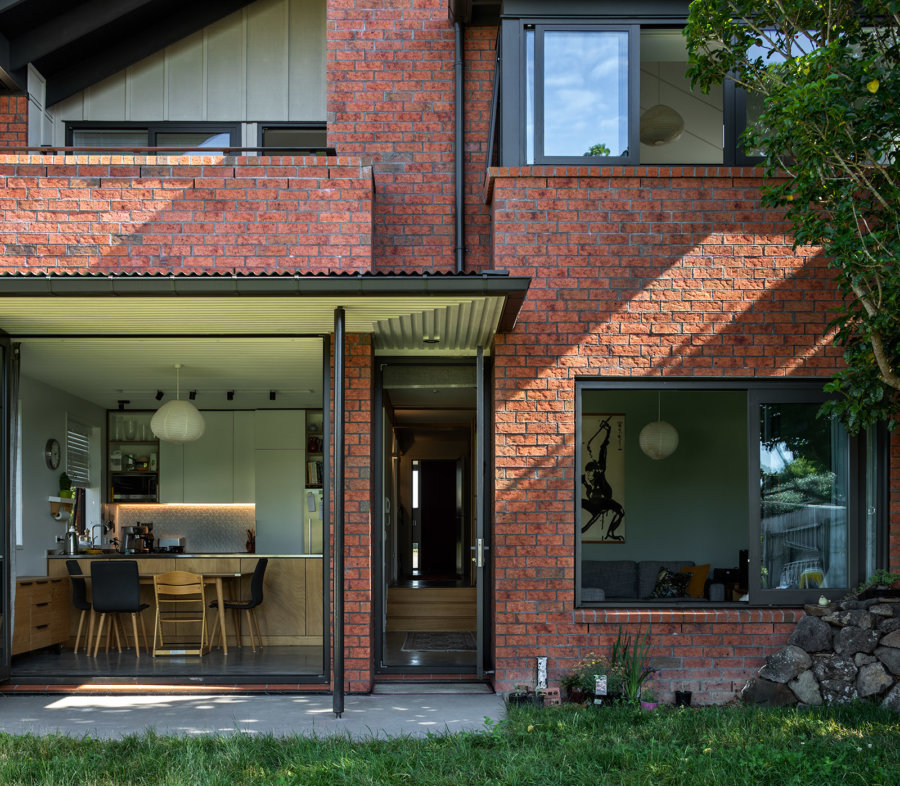 Together with the two couples we developed a schema that would allow the two dwellings to share some spaces, while also recognising that each of the households required their own sanctuary at times. The design that ultimately shook out of those early conversations gave a clear delineation between the private and shared domains. The main entry, laundry/mudroom, library and garden are all shared and open to encounters that are a bit more random. Other functions are provided separately to each household.  This means that grandchildren (they began to arrive on cue as soon as construction finished) can "visit" their grandparents upstairs whenever they want.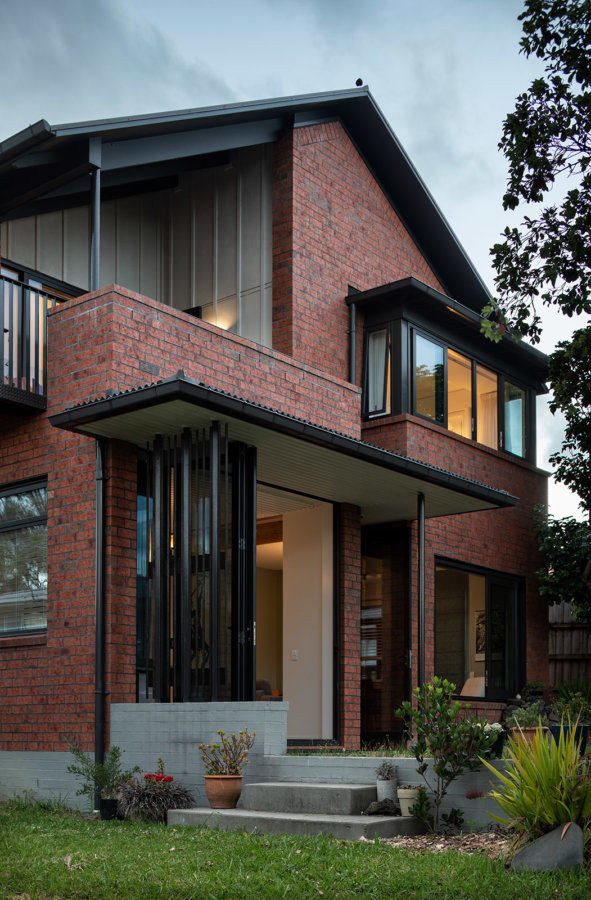 Future proofing of the upstairs unit entailed level-entry showers, grab-rails and the space for a platform lift in the shared entry lobby. Both households have direct access to the garden, with a spiral stair connecting between garden and the upstairs. The lower dwelling, occupied by the younger family, steps down to the living areas with higher ceilings, and opens directly to a patio and the shared garden beyond.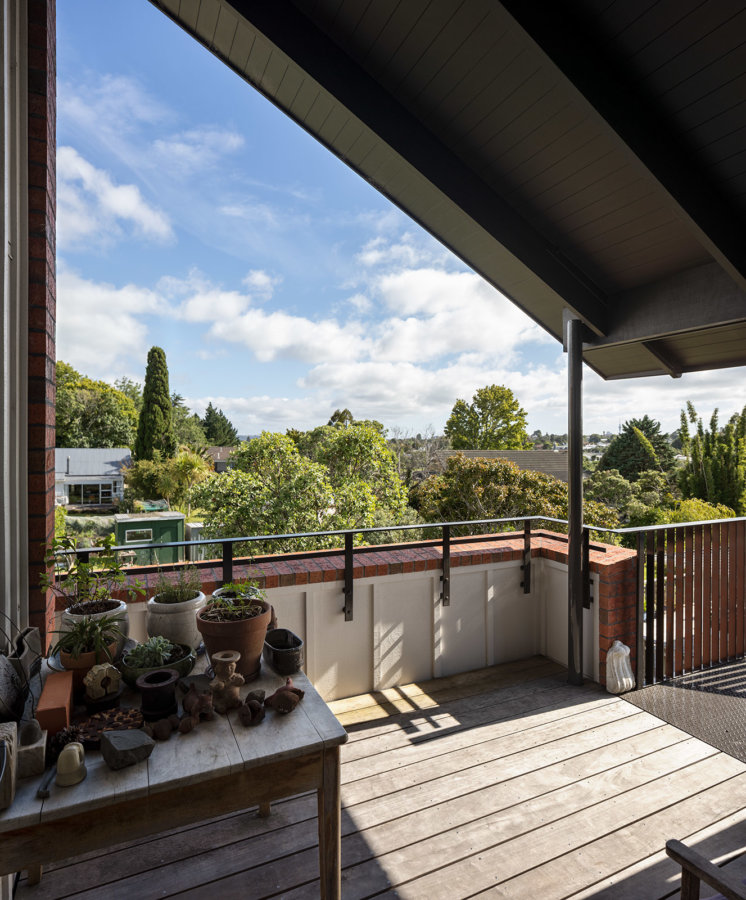 This co-housing project explores how to equitably house three generations under one roof. The result is a multi-residential building that makes the most of the clients' budget whilst also providing the chance to age in place. Nestled down a long driveway, the two-storey, low maintenance brick-clad building represents a bespoke solution to the contemporary housing affordability dilemma by sharing the cost of land and building between an extended family group.