Liaisons dangereuses
The below extracted from the New Zealand Institute of Architects Bulletin 18 October 2013. Written by John Walsh, Communications Manager of NZIA. Thanks to John for letting us republish.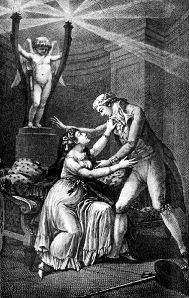 "New Zealand's lack of a satirical tradition could be ascribed to an absence of incident and a paucity of wit. But there is another possible explanation: this little country, in its own village-y way, is so weird that satire is redundant.
Witness the tribulations of Auckland's mayor. You couldn't (plausibly) make this stuff up: an unlikely Lothario with a powerbase in the city's God-fearing, working-class southern districts; a mistress whose employment at the city's two leading cultural institutions has occasioned a criminal conviction and summary dismissal, respectively; intimate encounters in a Council-owned 'space' called the Ngati Whatua Room; a rival (and defeated) American mayoral candidate, possessed of no policies and of unexamined background; his 'social media' and all-around dish-the-dirt consultant, a South African called Luigi Wewege (no, really), also formerly a Council employee and inamorato of said mayoral mistress; his political boss, a one-time senior National Party operative, who knew nothing about the outing of the Mayor's misadventures by his son, the generator of a bottom-trawling ideological website .. Plus of course the quotidian and inevitably rather depressing details that accompany news of such dalliances – hotel room assignations and gifts of (cheap) underwear – and potentially more damaging accusations of employment favouritism. And, coincidentally, the impending trial of the mayor's predecessor (now an MP and until very recently a Government Minister) for knowingly filing a false electoral return involving donations from (inevitably) Kim Dotcom (large German refugee from American justice) and SkyCity (beneficiary of recent law changes to enhance its gambling business).
The only elements missing from the sad saga are an All Black or two, maybe a hobbit, and Lorde. Meanwhile, Auckland, which, under the present mayor, had been starting to make civic headway after years becalmed in the political doldrums, awaits to see how the shenanigans will affect progress on issues such as housing, transport and the Unitary Plan. And, of course, the mowing of the city's (increasingly unkempt) berms."