Eero Saarinen
Published in Architecture New Zealand, October 2005.
The accepted wisdom in our profession is that architects generally don't achieve anything great until they are 50. After reading this very satisfying account of the work and the relatively short life of Eero Saarinen one can only wonder what he might have delivered if he had not died at 51 of a brain tumour. By the time of his premature death in 1962 he had already produced an extraordinary quantity of high quality work.
Despite being prolific and highly regarded during his lifetime, (albeit with some critical and collegial reservation), Saarinen's oeuvre in the mid 20th Century disappeared from the architectural press and publishing world soon after his death. This handsome monograph by author Jayne Merkel is an impressive attempt to restore Eero Saarinen's place in history.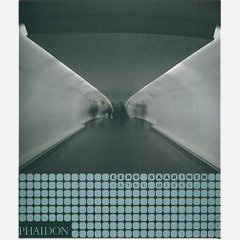 The book is structured chronologically and begins by outlining the artistic environment Eero was born into and the earlier and successful career of his architect father Eliel – the other famous Saarinen (1873-1950). Saarinen senior, first rose to international fame by winning a competition for the Chicago Tribune building and this took the family from Finland to America when Eero was twelve years old.
Good client relationships were a hallmark of the careers of both father and son- an invitation to Eliel by George Booth, publisher of the Detroit News, to set up an artists' colony kept the Saarinen family in America.
Cranbrook was modelled on Arts and Crafts communities such as that at Weimar. Eero Saarinen, who later taught at Cranbrook while practising with his father, was part of a group of people in the Cranbrook community who went on to have important careers in architecture, design and the arts. The group included Lily Swann (Saarinen's first wife), Florence (Schust) Knoll, Ray and Charles Eames and Harry Bertoia.
The sense of energy and talent that flowered in this environment from the mid-30s until the end of the second World War makes for a great read; Cranbrook Academy names recur throughout the book as collaborators with Saarinen on a number of projects.
The account of the years following WWII is fascinating. Saarinen's career reflects the optimism, confidence and affluence of post-war America, which featured enormous growth in both the corporate and, in the wake of the GI Bill, the education sectors. Apart from significant competition wins, projects by the firm Saarinen, Swansen and Saarinen, and later Saarinen and Saarinen, included work for corporate giants like General Motors, IBM and John Deere.
Accounts of these projects describe the technological research undertaken by the practice, and the role of John Dinkeloo (later Roche Dinkeloo) in this area is acknowledged. This work, particularly the GM projects, represents the epitome of heroic corporate modernism of the period, but this biography tracks Saarinen's evolution toward an architecture that is more fluid and for which he is probably more widely known – an architecture exemplified by his TWA terminal at New York's Idle Wild (now Kennedy) and Dulles Airport near Washington, DC.
The volume of educational work is astounding. There were campus master plans, not all of which were followed through, as well as a range of individual buildings: chapels, auditoria; dormitories – the list goes on. It was in these projects that the shift away from the Miesian modernism is occurred. Credit for this is given to Polish émigré Matthew Nowicki who worked with Saarinen on the Brandeis University (now New Jersey) projects, as it is to others who worked for him. Saarinen's office is described as an atelier environment filled with gifted architects.
Jane Merkel describes how Saarinen explored different forms of architectural expression as a response to the context and brief, a modus operandi unfashionable amongst his contemporaries. Although Saarinen's work was popular with the public, this book records that a number of critics believed his lack of a singular style/architectural idiom reflected a tendency to branding and to kowtowing to clients' needs. Merkel counters such criticism with evidence of Saarinen's constant interest in a research based practice. His search for architectural expression which would convey emotion and meaning was tied up with exploration of new responses made possible with emerging technology.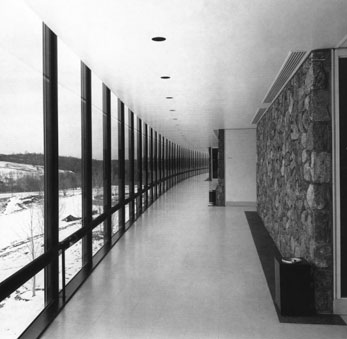 Until now my knowledge of Saarinen's work was limited to a few of the more well known buildings. This book, therefore, has been something of a revelation – not only about some extraordinary projects – at John Deere (first use of CorTen), MIT, Morse and Stiles College Yale, Irwin Union Bank in Columbus Indiana, but also about a brilliant architect whose view of the modernism was more complex and interesting than I realised.
Eero Saarinen is a very readable illustrated biography of an architectural life sadly stopped short – a story is told with clarity and admiration without resort to hagiography. It has good quality photos and a number of plans and sketches, (although no details), and I recommend it.
Eero Saarinen
By Jayne Merkel
ISBN 071484277X
Phaidon Press
2005
Christina van Bohemen