Apartment design publication launched
Apartment publication written by Sills van Bohemen Architecture has been launched.
15 March 2007 – The 135 page publication Good Solutions Guide for Apartments has been launched this week at a function in North Shore City.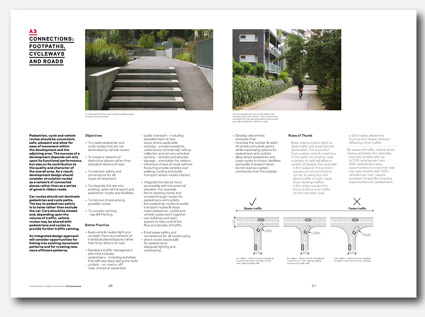 The guide has been commissioned and funded by North Shore City Council, Auckland City Council, Waitakere City Council, Manukau City Council, Auckland Regional Council and Ministry for the Environment with support from the Property Council of New Zealand and the New Zealand Institute of Architects.
The guide is a non-statutory publication that contains practical advice, design tools and analysis of apartment developments for an audience of developers, designers, architects and council staff. It is intended to be a comprehensive useful and practical tool that discusses tangible aspects of apartment design without undue emphasis of aesthetic issues.
The importance of coherent and sustainable urban growth in New Zealand has become clearer in recent years. Significant issues to be addressed are urban sprawl, creating sustainable communities, efficient use of infrastructure and efficient management of waste. Increasing urban density can contribute towards addressing these issues, and apartment developments can help achieve greater densities. Apartment living must become a viable option for long-term housing for a greater number of people (including more families) in our urban areas.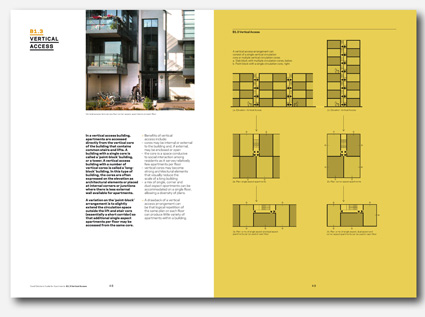 As part of research for the guide Aaron & Christina visited apartment developments in Finland, Sweden, Holland and Switzerland. Images from developments there were included in the publication to illustrate aspects of apartment design.
The Good Solutions Guide for Apartments is availble free of charge from North Shore City Council and Auckland City Council. PDFs are available from the link below.
More Information
PDFs of the publication from North Shore City Website: Apartment Guide
NZ Herald Article: Blueprint for better apartment design
Bob Dey Article: Good Apartment Solutions Get Property Council Support
Contact: Aaron Sills aaron@svb.co.nz